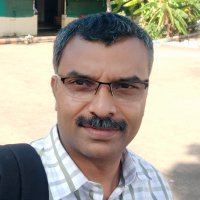 ovmthampi
Myself Manikandan. I am from a coastal village in Vypin Island, Ernakulam (Dist) Kerala. I am working at an Electrical Contracting company at Kalamassery as a Service Technician. I am a blogger from 2008 onwards. I am using social media platforms to express and share my political views.
Member since Aug 11, 2023
മണിപ്പൂർ വിഷയത്തിൽ പ്രതിപക്ഷം കൊണ്ടുവന്ന അവിശ്വാസപ്രമേയചർച്ചയിൽ പങ്കെടുത്തുകൊണ്ട് കേന്ദ്ര ആഭ്യന്തര മന്ത്രി ശ്രീ അമിത് ഷാ മണിപ്പൂരി...