Backstories Author Instructions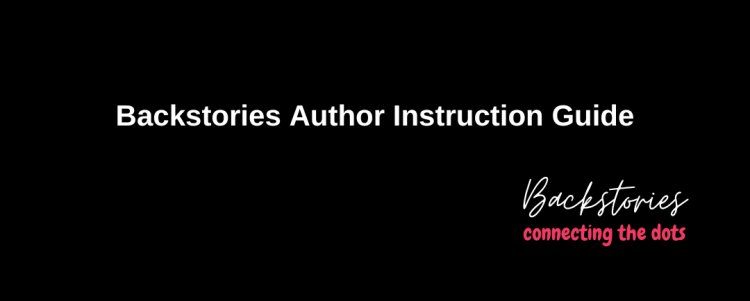 Login and Configuring your Twitter authentication
Twitter Authentication is a one time activity
Step 1 : Go to https://www.backstories.io/admin/login
Step 2: Login with your user name and password which you registered with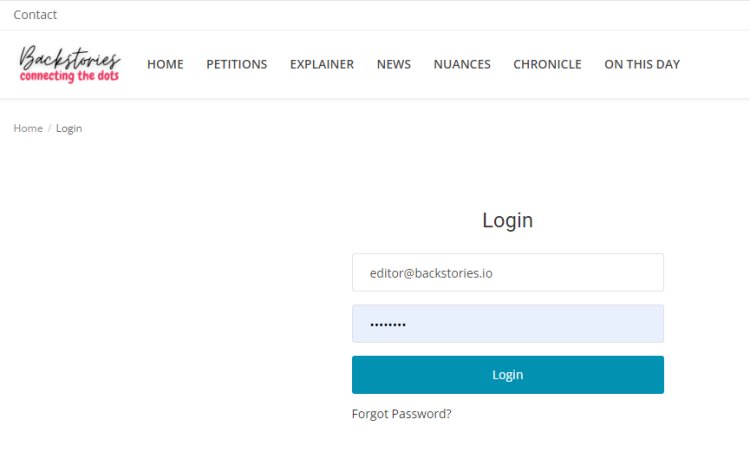 Step 3 : The first page once you login is the Dashboard where you will get a summary of your articles

Step 4 : Click on Posts/ Petitions Menu and Click on Posts


Step 5 : Click on the "Login with Twitter" button


Step 6 : It will take you to Twitter App authentication page like below. Keep your twitter login details ready. Login to Twitter and authenticate the app.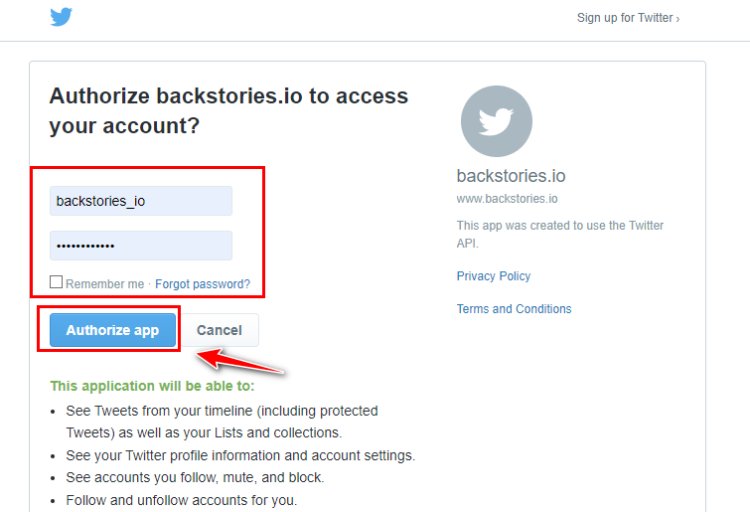 Step 7 : Now your Twitter account is connected to your BackStories account.
Important Note : We cannot by any means access your Twitter account. It can only be managed by your account in Backstories and we cannot access your account or change password. So please don't worry.
Add a Post and Publishing to Twitter
Step 8 : Click on Add Post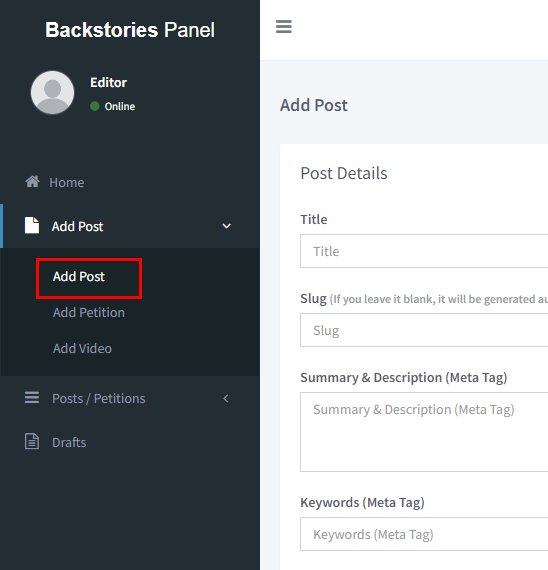 Step 9 : Follow below Image for Adding a Post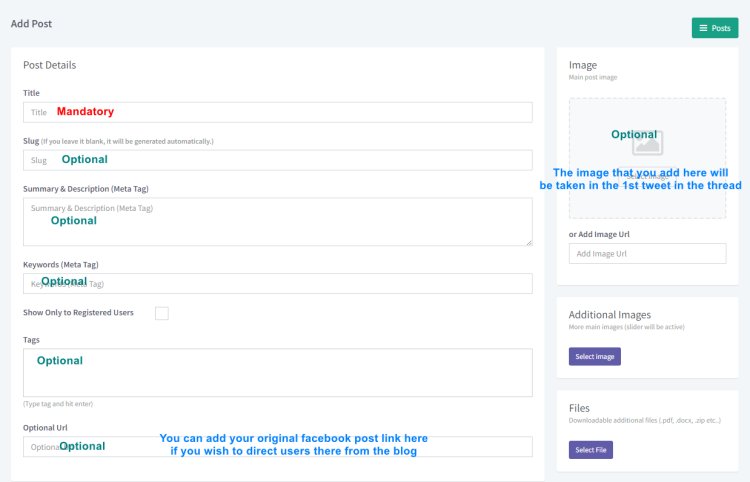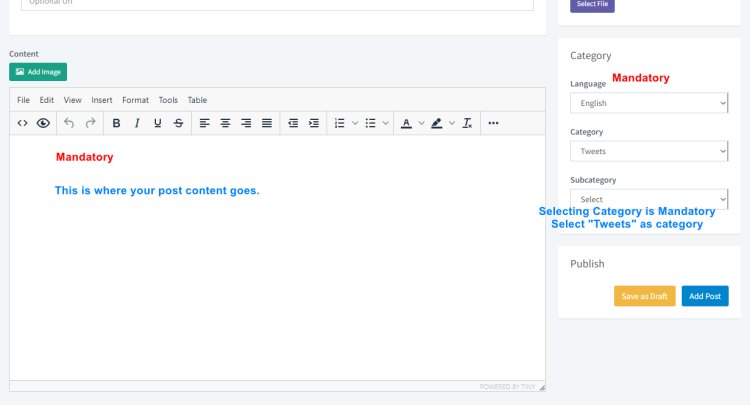 Step 10 : Once the content is finalized, click "Add Post"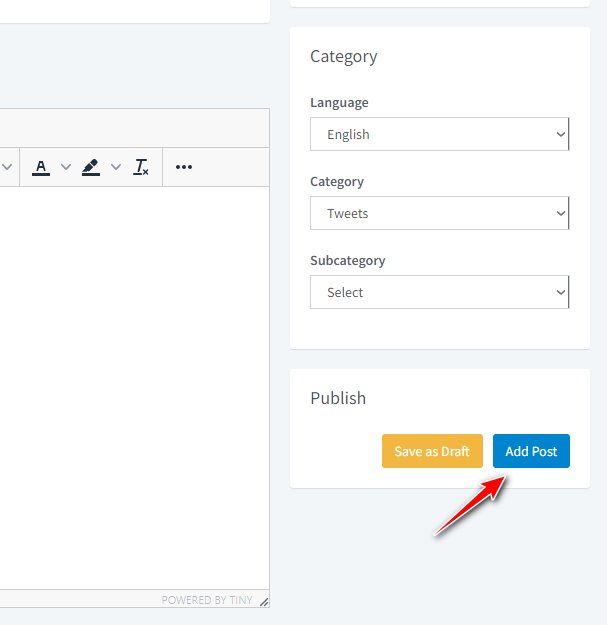 Step 11: Come back to Posts menu and yor newly added Post should be visible there
Step 12: Click on "Tweet" button for the article you intend to post on Twitter.

Step 13: Tweet button will take you to the Tweet preview page as below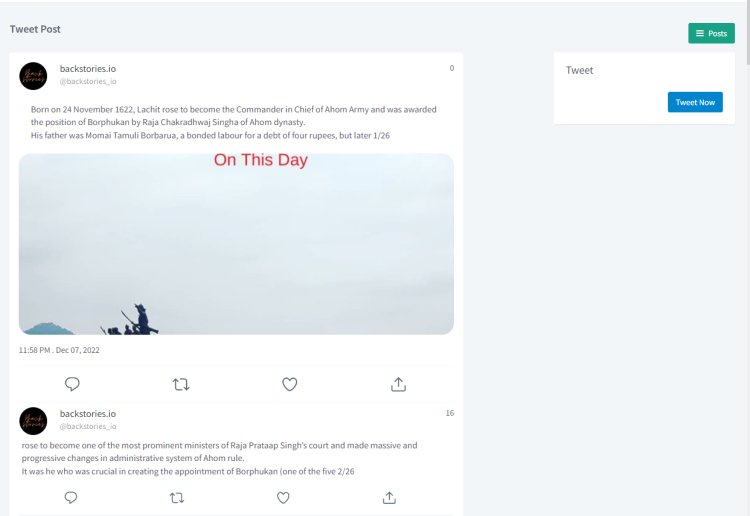 Step 14: You can add images to the tweets in the thread if you wish to. Click on the particular tweet in the thread and add image function will be displayed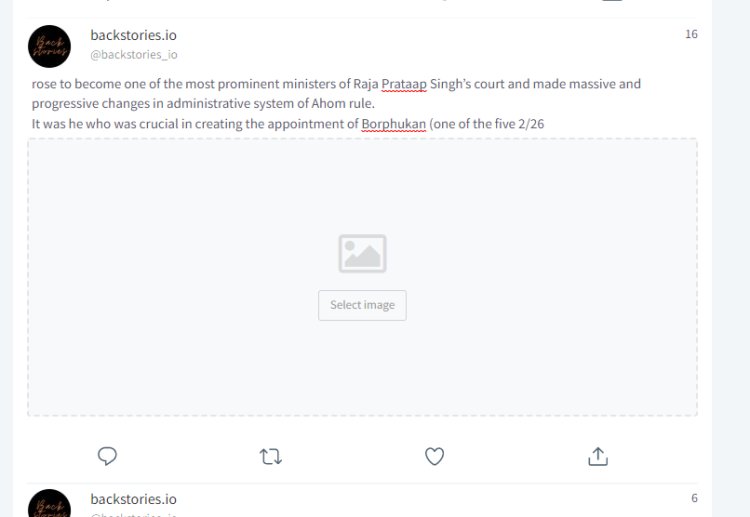 Step 15: Once all good to go, Click on Tweet button as below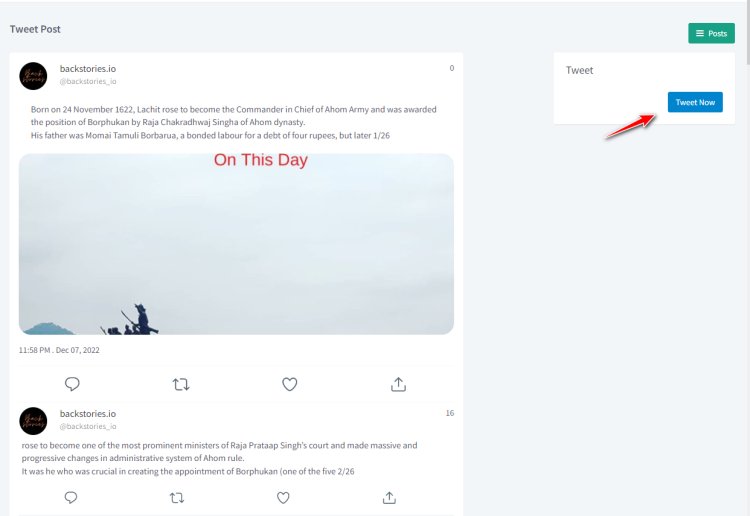 Step 16: Once the tweet is posted, the status will be displayed as "Tweet Successful"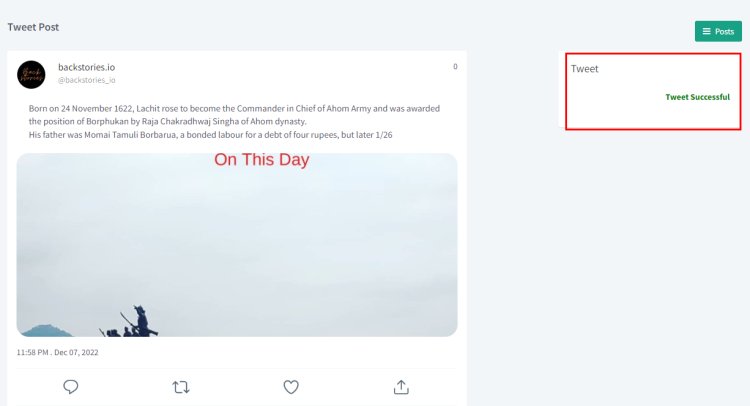 Step 17: On the Post listing page you can see the date and time of the Tweet.
IMPORTANT NOTE : YOU CAN TWEET ONE ARTICLE ONLY ONCE AS TWITTER DO NOT ALLOW EDITING OF TWEETS

Step 18: Clicking on the text "Tweeted" will take you to the thread on Twitter.

Step 19: Your Twitter thread is created with tweet numbers in order.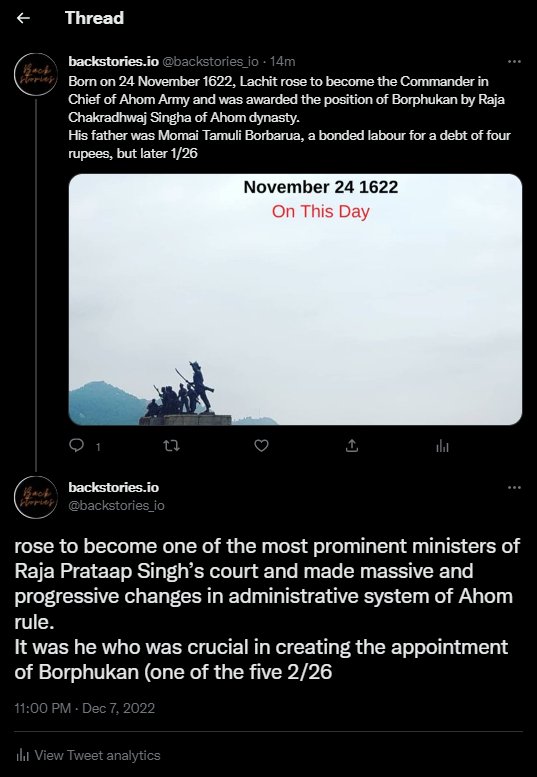 Limitations:
1. It works on mobile browser but It works better on a computer browser. We are working on this to create a mobile app.
2. As of today, you will not be able to tweet videos. Its a work in progress feature.
Roadmap or new features in short term
1. Change the article posting interface better to make it more convinient.
2. Add function to share your articles to Facebook groups (if you are a member of that group) and Facebook Pages (if you are an admin)
What's Your Reaction?